Posted by: Kungkungan Bay Resort
This past week has been yet another wonderful week in Lembeh. It's the week in which I found, yes me, a Hairy Octopus!! I also found a Film Strip Spoon Worm (and I didn't know it existed either until I saw it)..but most wonderfully I witnessed critters being born…
We have had a fairly quiet year for Flamboyant Cuttlefish so far. I seem to remember that we saw more last year…but in the last few weeks that seems to have changed, and in the last week we have been finding Flamboyant Cuttlefish eggs on many dive sites.
Flamboyant mums lay their eggs under the husks on coconut shells that are lying on the bottom. They extended their tentacles and push an egg through them, which then attaches to the insides in the coconut husks.
If you very carefully turn them over you can then see, especially in the later stages of development, the little cuttlefish swimming around in their eggs.
This week we got really lucky and found a brood that were ready to leave and join the outside world…
You could tell they were getting ready to hatch as you could clearly see them moving around and changing colour inside the eggs. But much patience was required.
Now when you have a macro lens on you cannot see the whole bunch of eggs, and of course the little buggers don't hatch when you want them too, but when they want too. So you can almost guarantee that one on the right will pop out when the camera is looking at the one on the left side.
I also had to contend with a friendly Sea Snake that came over, swam underneath me, then wrapped himself around one of my camera's tripod legs!!
But eventually, and very luckily, as they do not hatch at once, or even on a regular basis, I managed to get one popping out of it's casing. A lovely moving moment and fascinating to watch the newly born little guy move around, a perfect miniature of his adult parents…
So enjoy the video, where you can see 'mum' laying her eggs, then watch the little guys moving in their cases until one pops out!!


Click here to see video in a new window
In other KBR news we had a lovely review written by renowned underwater photographers Stephen Wong and Takako Uno in the Underwater Photography Guide, which you can read by clicking here.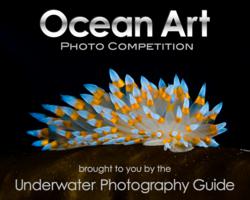 And we hope you are gearing up to enter the great photo competition we are sponsoring, The Underwater Photography Guide 2011 Photography Competition, The Ocean Art Photo Competition. KBR is proud to be the main sponsor and we are offering a 10-night all-inclusive package for 2 people upgraded to the Owner's Suite, 9 days of diving including 27 boat dives plus free unlimited shore diving, AND 9 days of their Private Guide Service. It's a fantastic prize and is open to everyone. Make sure you check the links out and enter for a chance to win!!!!!!! Click here for the link
And now it's August Critter time… a great list of critters to report. The big 'winners' in August were Ornate and Robust Ghost Pipefish and Mimic Octopus, as well as lots of Painted and Hairy Frogfish.
And the last week has been fantastic. We've seen Mototi, Mimic, Wonderpus, Coconut, Long Arm, Reef and Red Octopus. As well as the Flamboyant Cuttlefish and their eggs, we've seen Pygmy, Reef and Broadclub Cuttlefish. And there have been big Reef Squid Laying their eggs, and we've found more Bob Tail Squid, including one on our House Reef..Crustaceans include the wonderfully named Red Frog Spanner Crab, plus Tiger Shrimp, Donald Duck Shrimp, Boxer Crabs, Coleman Shrimp, Brook's Urchin Shrimp, Xeno Crabs, Porcelain Crabs, Hairy Squat Lobster, Elegant Squat Lobster, Squat Shrimp, Skeleton Shrimp, Hairy Shrimp, Saron Shrimp, Rock Shrimp, Paron Shrimp, Harlequin Shrimp, Harlequin Crabs, Orang Utan Crabs, Decorator Crabs, Crinoid Shrimp, Whip Coral Shrimp, Tozeuma Shrimp and many more. We seen Ornate, Robust, Rough Snout and Halimeda Ghost Pipefish. There have been Pink and Yellow Bargibanti Pygmy Seahorse, Pontohi and Severn's Pygmy Seahorse, Pipehorses, Pipefish, Mushroom Coral Pipefish, Thorny Seahorses, Common Seahorses and we've found several sites with Lembeh Pygmy Seadragons. Nudis have been great with lovely purple Janolus, several types of Melibe, two huge Pluerobranchs and many many more. There have been Pegasus Sea Moths, Phantom and Lembeh Velvetfish, Spiny Devilfish, Fingered Dragonets, Helmut Gurnards, Flasher Scorpionfish, Crocodile Flatheads, Signal Gobies, Waspfish, Stargazers, Leaf Scorpionfish, Comets and juvenile Pinnate Batfish. And finally the frogfish, with Painted, Coin-Bearing, Hairy, Randal's, Freckled and Crimson.
And a big thanks to all our lovely guests from Japan, China, Hong Kong, the UK, Australia, the States, Singapore and Italy.
Enjoy the full set of Barb's wonderful photos this week. Just click on the photo strip at the top or bottom on this blog then click on any photo there.
Date Posted: September 5, 2011 @ 7:13 pm Comments Off